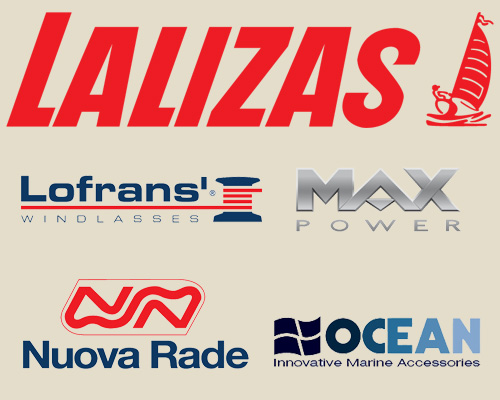 11/12/2012
LALIZAS acquires Nuova Rade, Lofrans', Max Power & Ocean
LALIZAS as a company that follows firmly opportunities of investment and being on a significant commercial momentum, proudly announces the acquisition
LALIZAS as a company that follows firmly opportunities of investment and being on a significant commercial momentum, proudly announces the acquisition of the companies NUOVA RADE, LOFRANS', MAX POWER and OCEAN.
First of all, we would like to thank all the customers of the above companies for their trust and loyalty and also for their understanding towards the product shortage and to any set backs that may have occurred in the past year.
LALIZAS' vision for the new members in its family is clear and firm to reestablish their initial brand awareness and maximize their potential within the given market framework.
Time is definitely not an ally and we will definitely be working in getting the production back on track as soon as possible, in order to supply our customers for the forthcoming season.
Our number one goal is to regain the trust of our customers by start delivering products without compromizing under no circumstance the renowned product quality of NUOVA RADE, LOFRANS', MAX POWER and OCEAN.
LALIZAS has a very difficult task and yet it is something that we firmly believe we will accomplish, given our day to day business mentality which has propelled our market position and operation for the past 30 years as a company.
NUOVA RADE, LOFRANS', MAX POWER and OCEAN have already started operating, producing and making the first product dispatches and will regain their commercial status in a short time span, having alongside the economic stability and support of LALIZAS.